Coaching & Assessments
Overview: One of the key components for an individual's success is a high level of self-awareness and a strategic plan to create alignment between their own goals and passion and that of the business they have chosen to work in. Our coaches use assessments, interviews, and question-based dialogue to help uncover what roadblocks exist and which skills or resources are a priority for the individual's success. We help individuals manage the impressions that their behavior creates and provides more insight into one's credibility through candid feedback from colleagues.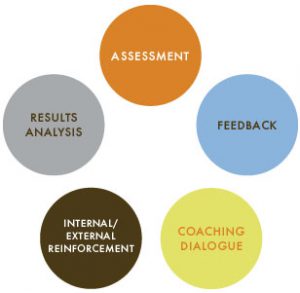 Process: Our coaching engagements are based on partnering to determine the best approach for targeting your particular development needs. Our coaching follows a simple five-step process that includes assessment, feedback, coaching dialogue, internal/external reinforcement, and follow up on results.